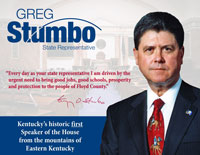 November Strategies knows politics, and provides candidates with everything it takes to run a winning campaign. Our skilled political and fundraising professionals offer candidates the very best in strategy, technology, and execution.
Rapid, constant communication with supporters and targeted swing voters is more important than ever, as is the need for non-stop fundraising, a distasteful but essential function for a credible candidate. The same low-cost, high-impact tools used in national campaigns for fundraising and energizing the electorate are now available to candidates at the state and local level.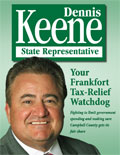 We have worked with Democratic clients at every level of government: federal, state-wide, legislative, and county, as well as highly-qualified candidates in non-partisan judicial races. We are especially proud to have assisted the campaigns of Governor Steve Beshear, State Auditor Crit Luallen, and Attorney General Jack Conway and well as both the Kentucky House and Senate Democratic Caucuses.
Legislative clients include Speaker of the House Greg Stumbo, Speaker Pro Tem Larry Clark, Majority Whip Tommy Thompson, and current State Representatives (in alphabetical order) Royce Adams, Jeff Greer, Dennis Keene, Tom McKee, Reginald Meeks, Rick Rand, and Arnold Simpson.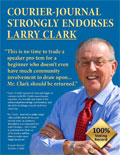 November Strategies also offers public affairs and strategic government relations services. Our relationships and understanding of the political system allows us to provide our clients with political and public policy advice, advocacy, as well as keeping abreast of political developments and monitoring of policy developments and legislation.